The SHE Story
Born in Italy, SHE Hair Extensions has been creating high-quality hair products for professionals for more than 50 years. Today, SHE Hair Extensions is a global leader in producing ethically sourced, 100% human Remy hair extensions.

SHE specializes in the highest-grade keratin bonds, heatless tape-ins, wefts, clip in, and salon-quality hair products. We are the only company to feature 170 beautiful colors that include natural, ombré, balayage, rooted, and mixed tones.
Shop Now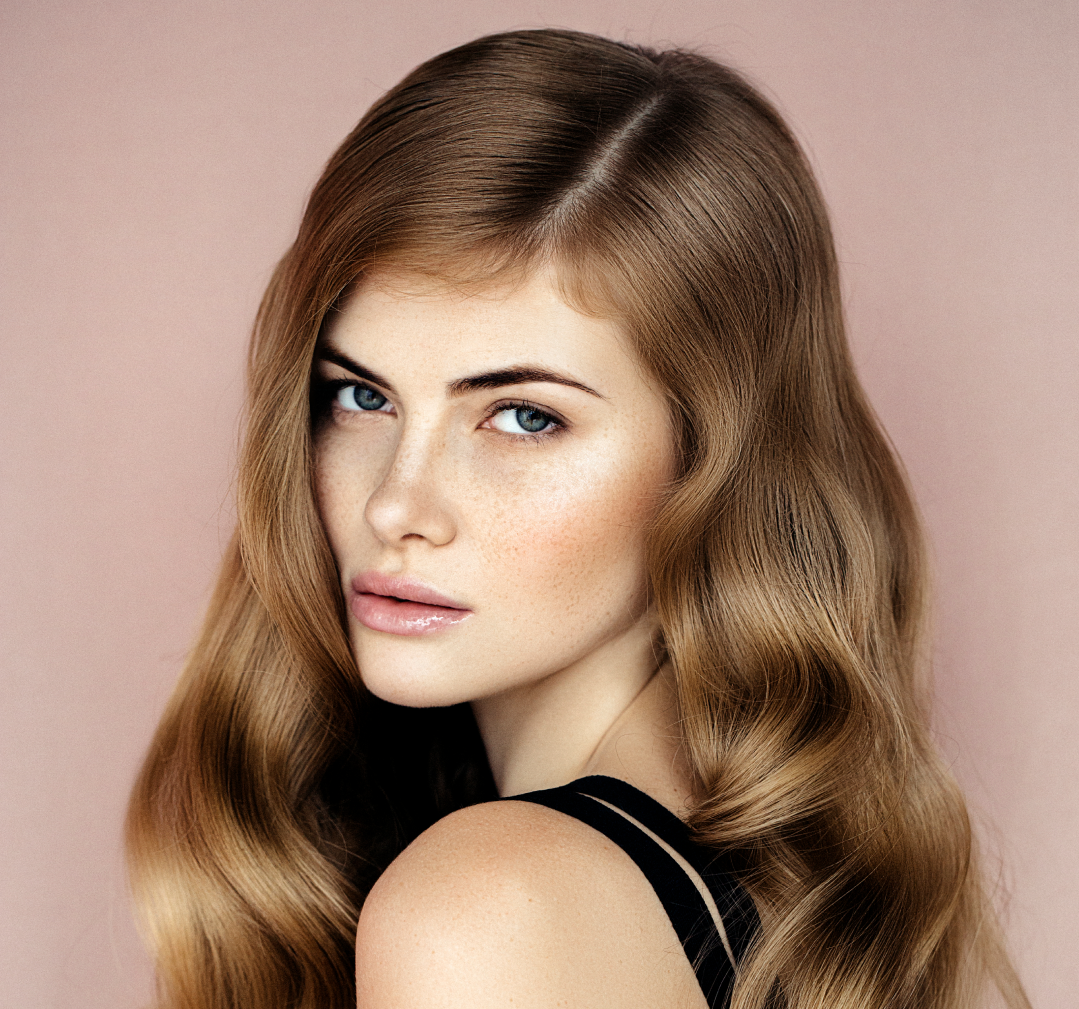 See Us Around Hollywood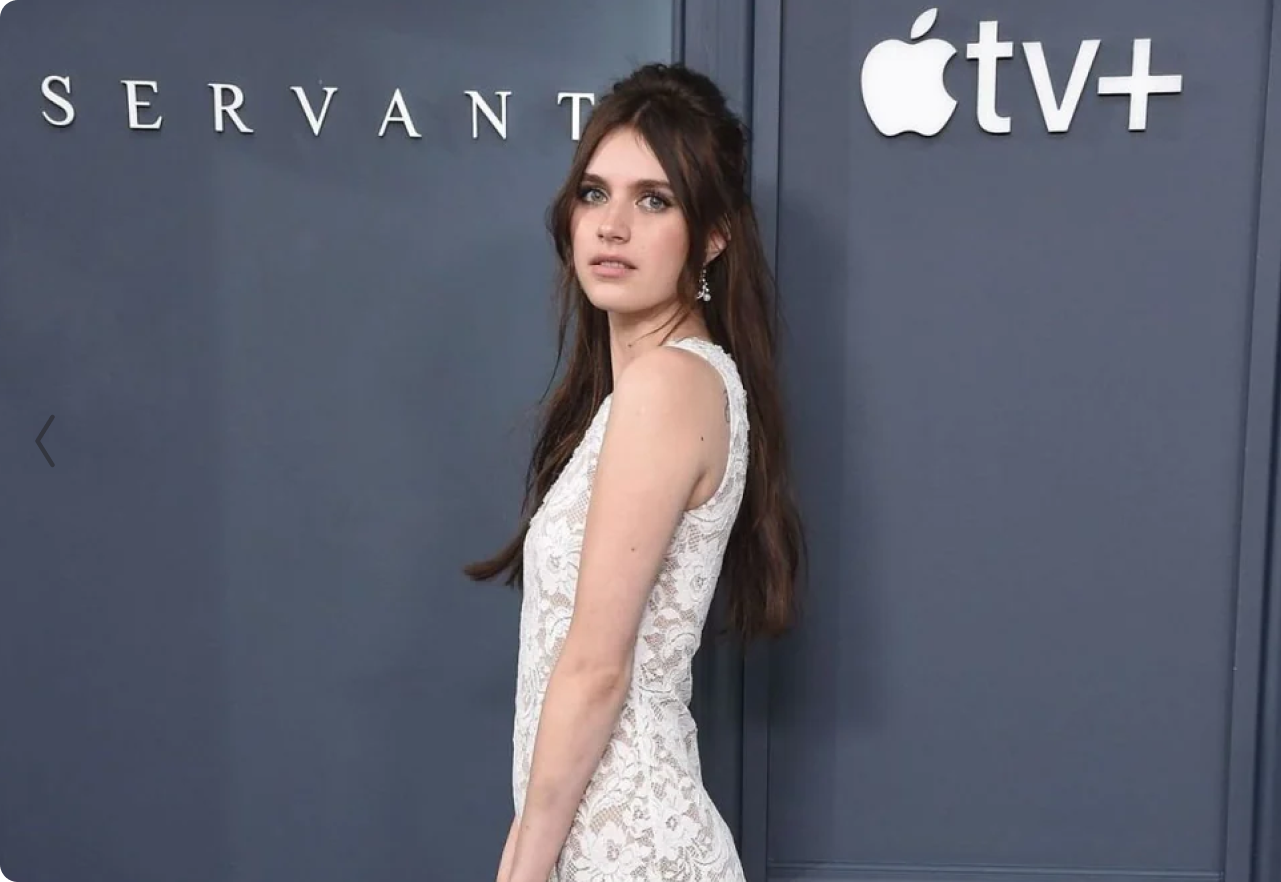 Servant
Nell Tiger Free
Production companies are turning to SHE for hair extensions. Stylists know when they purchase from SHE they get the best quality products.

Our extensions were used on Nell Free, in the acclaimed TV series "Servant". She is using SHE's Fashion Tape Line, in the colors 4, 6, and 8.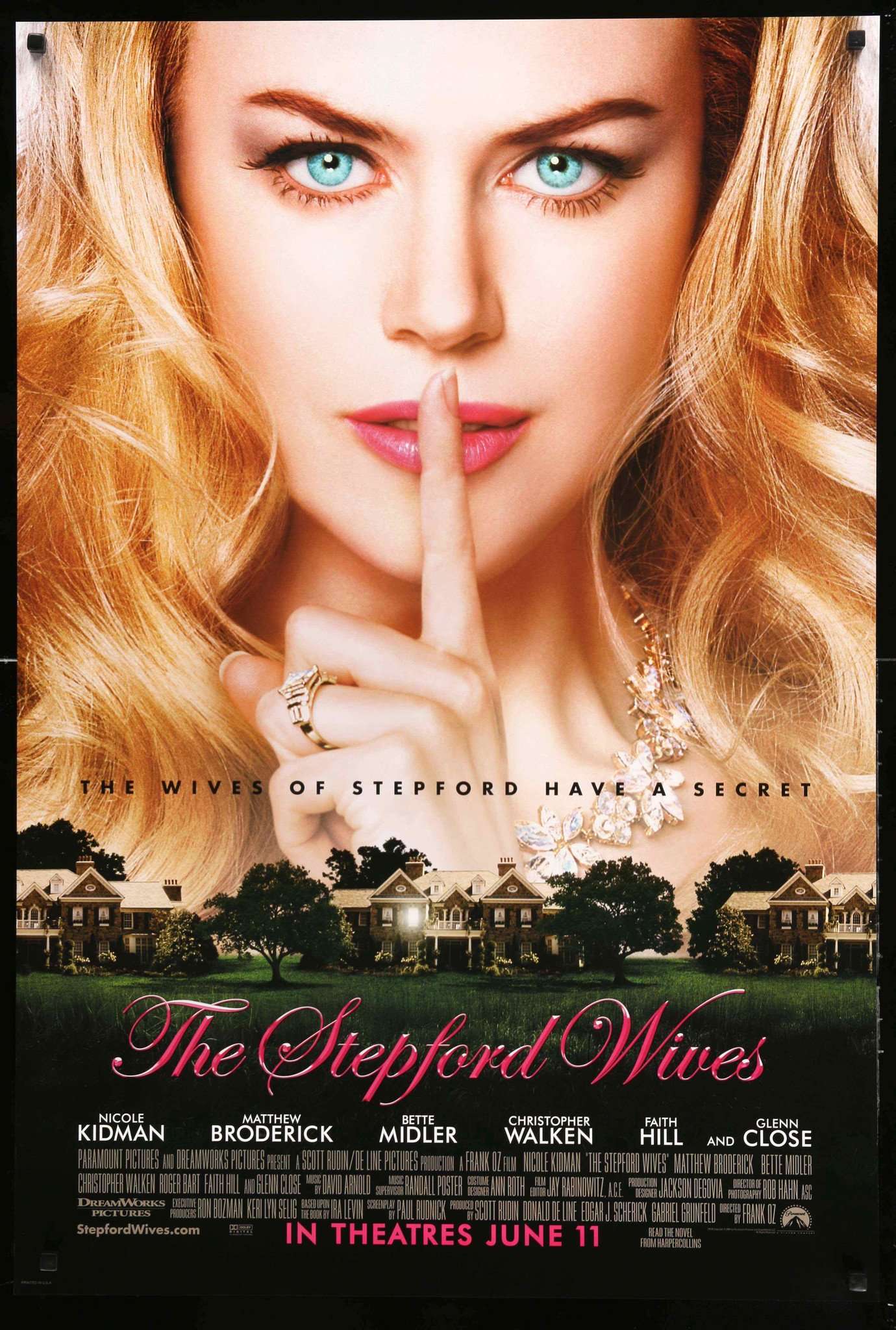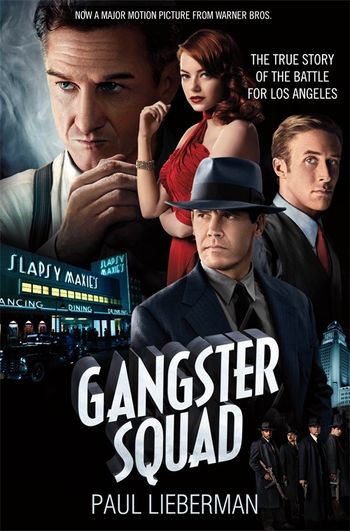 Movies
Gangster Squad
2013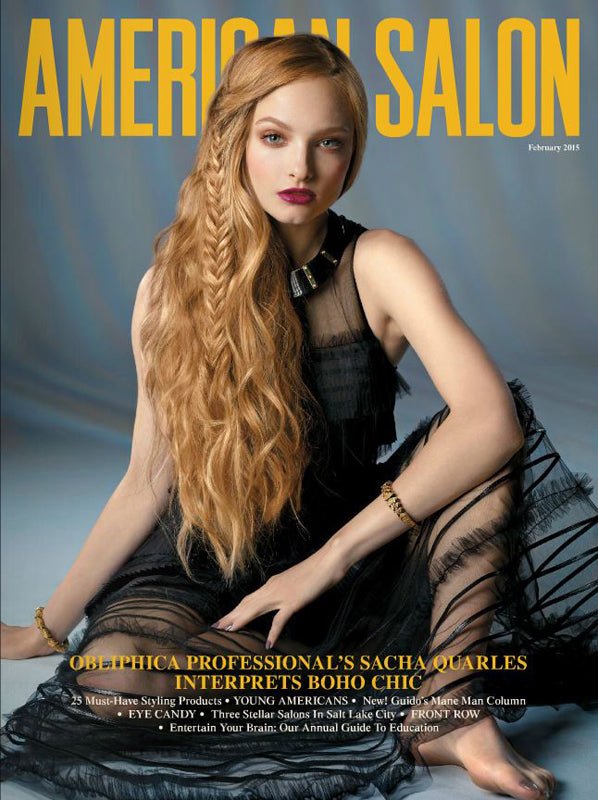 Editorial
American Salon
Cover and Feature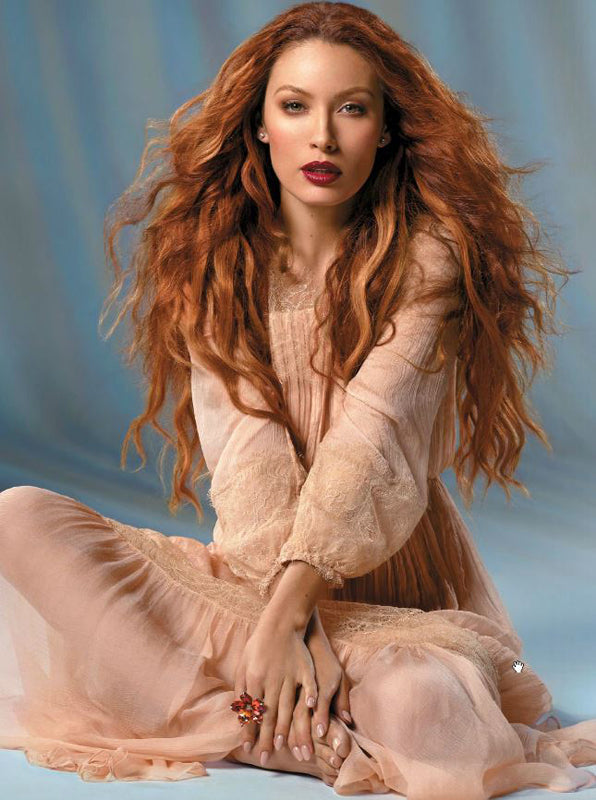 Movies
Promising Young Woman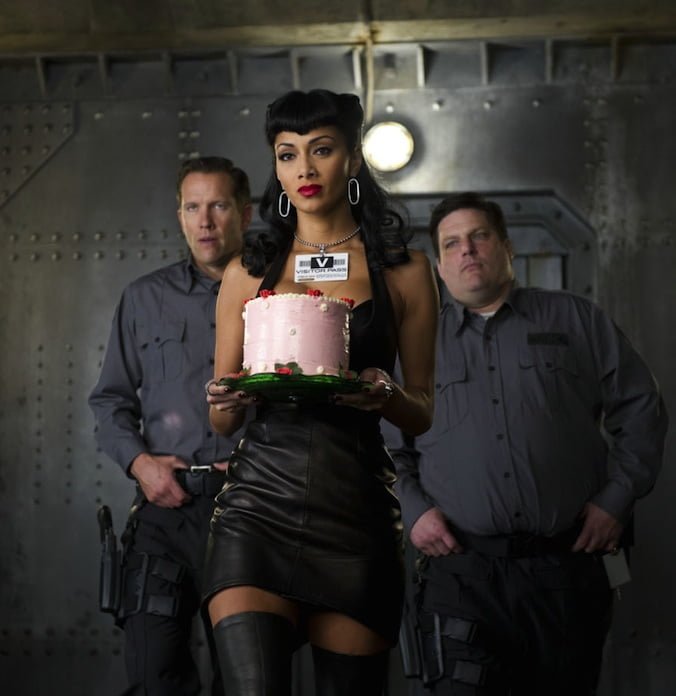 Movies
Men In Black
Lilly Poison
Our Values
1
Ethically Sourced
Our hair is sourced in India in a traceable, ethical and responsible way.
The careful manufacturing process guarantees that the quality of hair is preserved from start to finish.
2
Highest Keratin Concentration
The highest in the business at 80% keratin concentration in our bonds: because of this, SHE bonds can be heated at 200 degrees below industry standard to fuse, protecting the client's natural hair integrity.
3
Top Quality
SHE quality in using Remy hair: means that the cuticles in each piece of hair are aligned together and in the same direction from root to end, as they would naturally grow from the scalp.
4
Environmentally Dedicated
SHE x Matter of Trust's Clean Wave.

Duis aute irure dolor in reprehenderit in voluptate velit esse cillum dolore eu fugiat nulla pariatur.
5
Made with Love
Family-owned and operated for over 50 years.

Today, SHE Hair Extensions is a global leader in producing ethically sourced, 100% human Remy hair extensions.
The SHE Difference
ITALIAN PRECISION Ethics in Business and Sourcing
All of SHE's hair is ethically sourced and is of the best quality to be found in India. Through top-of-the-line quality control, daily color checks, and superior Italian technology, the bonds on the cuticle of the hair are retained and flow in the same direction, preserving the integrity of the natural hair.

SHE creates cutting-edge technology developed and manufactured at their factory in Italy by a team of specialized research chemists, engineers and hair extensionists. They are constantly improving equipment, hair extensions, and bonding methods to deliver you a premium, easy-to-use product you can rely on and the hair your clients will love.
Shop Now
Matter of Trust Clean Wave Program
SHE Hair Extension USA proudly partners with Matter of Trust's Clean Wave Program. SHE provides a system to collect used hair extensions from clients and stylists and then donates the used hair to this program.

Clean Wave uses the donated hair to create mats that help clean polluted water, divert useful fibers from the waste stream, provide recycling education, and create green jobs. Learn more about the Clean Wave Program below.
Antonio Di Biase
Meet the Owner
More than 50 years ago Antonio DiBiase set out to create a company that manufactured and processed its hair with a firm dedication to one simple mission: "Helping Stylists Succeed." Half a century later, SHE Hair Extensions has become a world leader in delivering salon professionals ethically sourced, 100% human Remy hair extensions.

Passion and hard work is the real key to success.

Keeping an eye on our goals, we are attentive to the world of fashion and design. If we are not sure that what we do respects our philosophy, "we don't do it".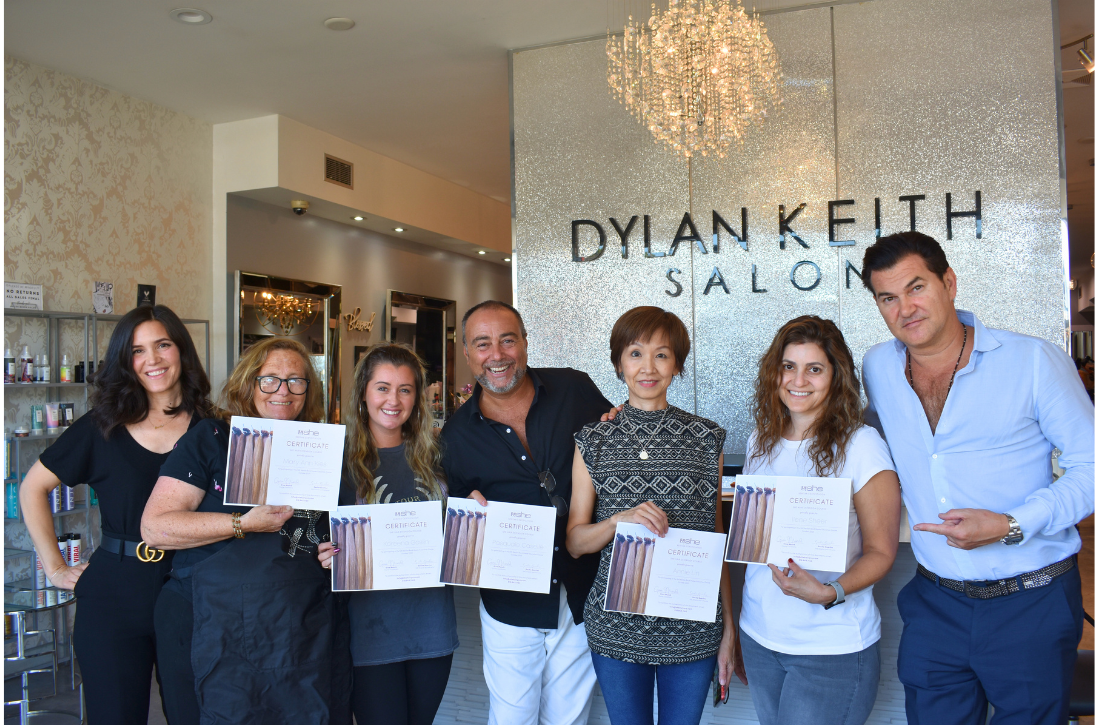 Certification & Business Growth
EDUCATION + CERTIFICATION + BUSINESS GROWTH
SHE Hair Extensions offers professional stylists far more than the best quality hair on the market. We also equip our extensionists with the latest techniques to ensure outstanding results for their clients. We begin with our award-winning Certification Class that teaches the warm fusion technique, our token invisibond, and the placement of our keratin-tipped hair extensions.

Our client's journey doesn't end there because success in our industry is more than just how to apply our extensions. We've created the most diverse and success-driven coaching, dedicated mentorship, advanced training, and refresher courses to help you grow your extensions business and attain measurable success.
Reviews
"The best product I've used in years! Will never use another extension again!"
Sarah Johnson
Veteran Stylist
"SHE hair is the silkiest and prettiest extension that I have laid my hands on. I can always find the color I need, and my clients rave about how good their hair feels."
Gina Munch
"Hair SpecialistI have had the pleasure of using SHE Hair for my hair extension needs for the last 19 years, and I couldn't be happier with the results. From start to finish, the process is seamless, and the quality of the hair is unmatched."
Keri Dawkins
Veteran Stylist
"I am extremely picky when it comes to products for my clients. My goal is to choose ONLY the very best, and I found that with SHE. High quality and beautiful hair consistently with impeccable customer service."
Pamela French
Inspired Design, Florida